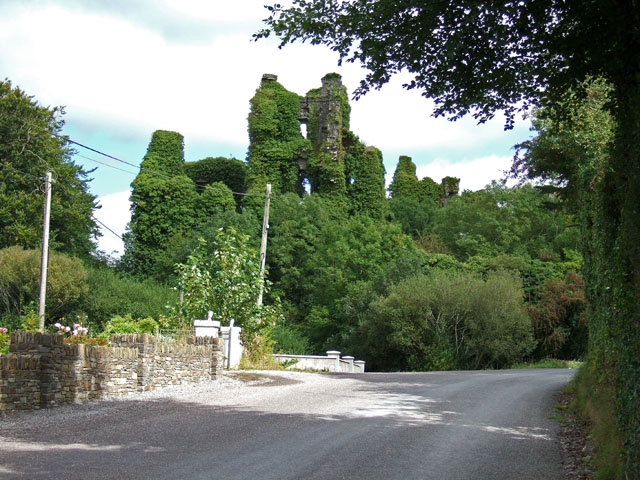 Castlemore Castle, County Cork, Republic of Ireland
Castlemore) was built by Brother John FitzRichard, a Knights Hospitaller, in 1335.
In 1252 John de Cogan was permitted to have a weekly market and annual fair beside the castle.
In 1276 - 1281 it underwent repairs and in 1439 it was taken over by the Earl of Desmond.
The Barrett family acquired the castle in the 17th century and it was soon damaged by Oliver Cromwell's army in 1645.
After the Battle of the Boyne in 1690, John Barrett who fought on the side of the Jacobites lost to the Williamites.
'Castle Barrett' was destroyed and 12,000 acres of Barrett land was forfeited.
The castle ruins are located south of Mallow, in County Cork … about 10 miles or so from Cork city.
The Hereditary Title has been held by the currnet holder for over 30 years, his first visit to the site was in 2012.